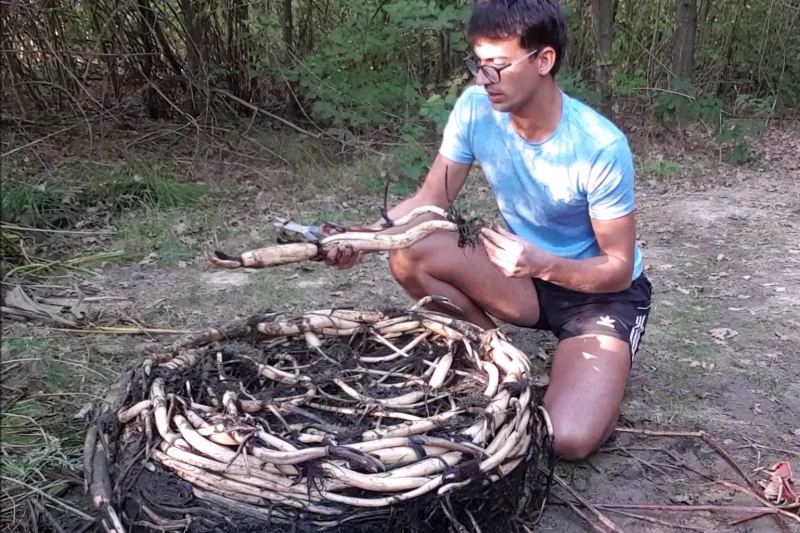 Unlike water lilies, there is a specific period to divide and repot lotus flowers, or to repot the plants.
The period for dividing the rhizomes is only and exclusively the beginning of spring, i.e. between March and May (April is more recommended).
Dividing and repotting lotus flowers in autumn or winter is strongly discouraged because the rhizomes could rot before spring arrives.
Instead, dividing them in summer makes no sense, as the lotuses are in full vegetation and there are no rhizomes to divide (rhizomes are generated between late summer and early autumn).
If, on the other hand, you want to repot a plant because you have grown it in a too small basket, you can always do it in early spring.
You can also do it in the middle of the full vegetation period, when the pot is saturated with vegetating rhizomes, the leaves are very dense, and they are starting to yellowing a little (typically mid-July). In the latter case you must absolutely avoid damaging/dividing the clod of soil.
You can find more detailed information on how to grow lotus flowers and obtain a balanced pond in the Guide to Growing Aquatic Plants and in this free Video Course!
This article is also available in Italiano – Deutsch – Français – Español