Native European aquatic plants
Here is the list of native European aquatic plants, or autochthonous aquatic plants, that can therefore grow spontaneously in our territory.
Autochthonous aquatic plants are those plants that have originated and evolved in the territory in which we are situated. In this website as territory we refer to that of the European continent.
This list of native European aquatic plants includes marsh plants, submerged plants, water lilies, floating plants and moist plants. Excluded from this list are cultivars, i.e. plants created by nurserymen for ornamental purposes.
An autochthonous plant is a species native of a certain place, which has originated, developed and reproduced spontaneously in this place.
In contrast to the autochthonous species we find the allochthonous, or alien, species, i.e. the species that is not native of the area in which it is present and that has been introduced by the human being.
This page is also available in Italiano – Deutsch – Français – Español

With a purchase of at least 100€ you gain access to Aquatic Plants Gold Exclusive and enjoy the following benefits:
free shipping (in major European countries, or discounted in other countries);
option to activate the 100% Growth Guarantee (on water lilies, lotus flowers and marsh plants, recommended by us through the Easy Pond Kits or Pond Consultation, or chosen by carefully reading the plant data sheets on the website and planted according to the printed manuals included in the shipment);
detailed videos on how to grow aquatic plants;
practical printed manuals on how to plant aquatic plants correctly in order to sort all your doubts out.
Do you have questions about order management and shipping?
Discover all the answers to frequently asked questions about plant shipping, order management, and shopping tips.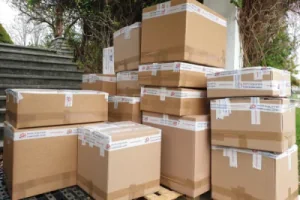 Do you want to be sure to place the most suitable plants for your pond and with the growth guarantee?
Find out more about our services!
Would you like to have a pond with a clean and algae-free water?
Find out how to set up your pond with the appropriate aquatic plants in order to create a magnificent and perfectly balanced environment
Access the Video Course and Download the "Guide to Growing Aquatic Plants" (For Free!)
START NOW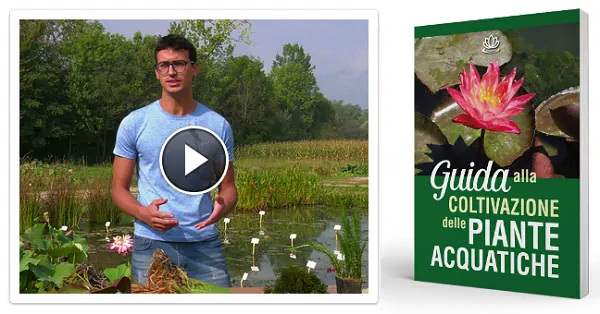 What our customers say about us