Edible aquatic plants
Apart from ornamental and phyto-purification purposes, aquatic plants can also be grown for food. In fact, there are many species of edible aquatic plants.
There are aquatic plants that produce rhizomes that are edible, either raw or cooked, or that are dried and milled to produce flour. Then there are aquatic plants that produce edible leaves, stems, shoots, flowers and seeds.
Among the most widely grown plants for food, especially in tropical countries, are lotus flowers and colocasias (also called taro).
Here you can find a list of the edible aquatic plants that we grow in our nursery. Some species are well known and others may surprise you.
Many aquatic plants are also used for medicinal purposes in various parts of the world, either now or in the past.
What is interesting is that aquatic plants have a really very fast growth rate, and therefore it is possible to produce food at a negligible cost.
The cultivation of aquatic plants for food has been lost in Europe due to industrialization and the high levels of welfare we have become accustomed to.
However, today it might be useful to rediscover the food use of some aquatic plant species in anticipation of a possible famine, even considering that at the same time you can have a beautiful ornamental pond in your garden and a possible food source.
If you haven't already done so, here you can access a short video course on how to get a balanced pond with clean water and no algae, thanks to aquatic plants.
To make the list of edible aquatic plants shorter, below you will find only the generic botanical species, such as Pontederia cordata. However, if the species Pontederia cordata is edible, also the varieties Pontederia cordata "Alba", Pontederia cordata "Pink Pons" and others are edible.
For the same reason, only the native species Nymphaea alba was included among water lilies, but all the hundreds of ornamental varieties of water lilies have the same characteristics.
Even among lotus flowers we have included only the Nelumbo "Space" variety, which is one of the lotus varieties that produces larger rhizomes, but all other lotus varieties are also edible in the same way…simply the rhizomes produced will be smaller.
This page is also available in Italiano – Deutsch – Français – Español

With a purchase of at least 100€ you gain access to Aquatic Plants Gold Exclusive and enjoy the following benefits:
free shipping (in major European countries, or discounted in other countries);
option to activate the 100% Growth Guarantee (on water lilies, lotus flowers and marsh plants, recommended by us through the Easy Pond Kits or Pond Consultation, or chosen by carefully reading the plant data sheets on the website and planted according to the printed manuals included in the shipment);
detailed videos on how to grow aquatic plants;
practical printed manuals on how to plant aquatic plants correctly in order to sort all your doubts out.
Do you have questions about order management and shipping?
Discover all the answers to frequently asked questions about plant shipping, order management, and shopping tips.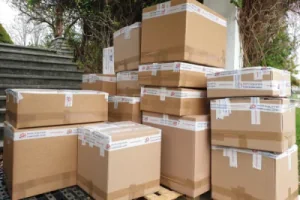 Do you want to be sure to place the most suitable plants for your pond and with the growth guarantee?
Find out more about our services!
Would you like to have a pond with a clean and algae-free water?
Find out how to set up your pond with the appropriate aquatic plants in order to create a magnificent and perfectly balanced environment
Access the Video Course and Download the "Guide to Growing Aquatic Plants" (For Free!)
START NOW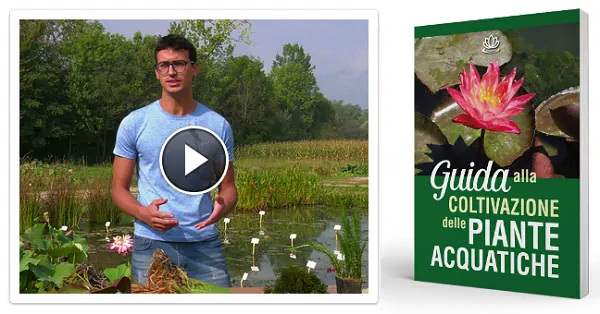 What our customers say about us