Aquatic plants for sale
Here are all our aquatic plants for online sale: water lilies, lotus flowers, marsh plants and oxygenating plants!
If you have a new pond, the first plants you should include are water lilies, marsh plants and submerged plants. Then you can also find all the other types of aquatic plants for sale here, including lotus flowers, irises, colocasias and floating plants.
Water lilies fill your pond with colours thanks to their beautiful flowers. In addition, they are useful for phyto-purification and to counteract algae formation. If you are new to this world, you should start with hardy water lilies, which must remain in the pond from winter to summer and are suitable for any climate, from the sea to the low mountains.
Lotus flowers, on the other hand, have vegetation emerging from the water level and can be added to the pond for decorative purposes. They require shallower water than water lilies and need full sun.
Marsh plants, including marsh irises, are those plants that must be placed in the edges of the pond, where the water is shallow, and they are essential for the phyto-purification of your pond, and thus for reducing the formation of algae over time.
Submerged oxygenating plants are certainly the least flashy, but they are used in the pond to counteract algae quickly.
Click on the photos of the plant categories below to access the aquatic plants for online sale and if you need any help, contact us!
All detailed information on how to achieve a balanced pond and how to grow aquatic plants can be found in the Guide to Growing Aquatic Plants and in this free Video Course!

With a purchase of at least 100€ you gain access to Aquatic Plants Gold Exclusive and enjoy the following benefits:
free shipping (in major European countries, or discounted in other countries);
option to activate the 100% Growth Guarantee (on water lilies, lotus flowers and marsh plants, recommended by us through the Easy Pond Kits or Pond Consultation, or chosen by carefully reading the plant data sheets on the website and planted according to the printed manuals included in the shipment);
detailed videos on how to grow aquatic plants;
practical printed manuals on how to plant aquatic plants correctly in order to sort all your doubts out.
Do you have questions about order management and shipping?
Discover all the answers to frequently asked questions about plant shipping, order management, and shopping tips.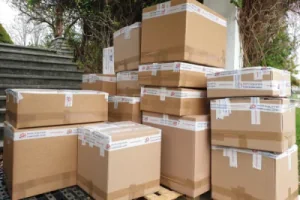 Do you want to be sure to place the most suitable plants for your pond and with the growth guarantee?
Find out more about our services!
Would you like to have a pond with a clean and algae-free water?
Find out how to set up your pond with the appropriate aquatic plants in order to create a magnificent and perfectly balanced environment
Access the Video Course and Download the "Guide to Growing Aquatic Plants" (For Free!)
START NOW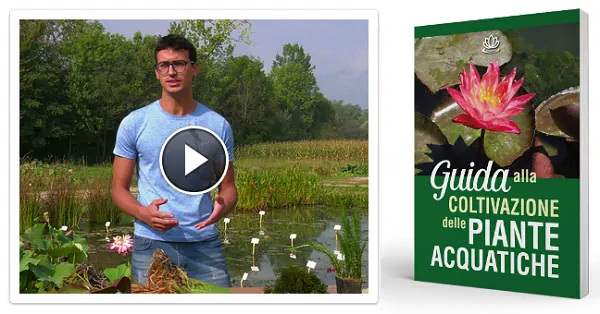 What our customers say about us