Skip to main content
Aquatic Plants Nursery
Balanced Pond Experts
The aquatic plant nursery for ponds: water lilies, lotus flowers, oxygenating plants, floating plants, marsh plants and plants for phyto-purification.
Quick and free shipping above 100€
across the European Union.
Payments and plant shipments are made via secure systems and reliable couriers such as DPD and DHL.
Purchase your favourite plants by yourself on the website or contact us via WhatsApp or email.
Welcome to
Aquatic Plants
In a world as chaotic and confusing as that of today, you probably also feel the need to take a break from time to time, perhaps in contact with nature... And what could be better than immersing yourself in a garden with a stretch of water close to home?
Imagine having a small or large pond with aquatic plants such as water lilies, lotus flowers and marsh plants... The water garden represents the ultimate level of harmony with nature!
With a beautiful pond you can take a break from your hectic everyday life, you can observe the different colours and smell the scents of water lilies and lotus flowers, you can observe aquatic and marsh plants in harmony with the rest of the pond's life, you can listen to the croaking of frogs and the flapping of dragonflies' wings, you can watch the fish swim and listen to the sound of the water flowing from a small waterfall...
In order to have all this you can build a pond in your garden or, if you do not have a garden, you can also create a micro pond simply in a tub on your terrace in which you can grow your favourite water lily!
Find out how to set up your pond with the appropriate aquatic plants in order to create a magnificent and perfectly balanced environment
Access the Video Course and Download the "Guide to Growing Aquatic Plants" (For Free!)
START NOW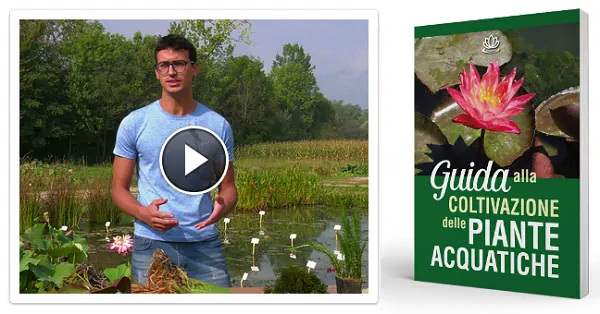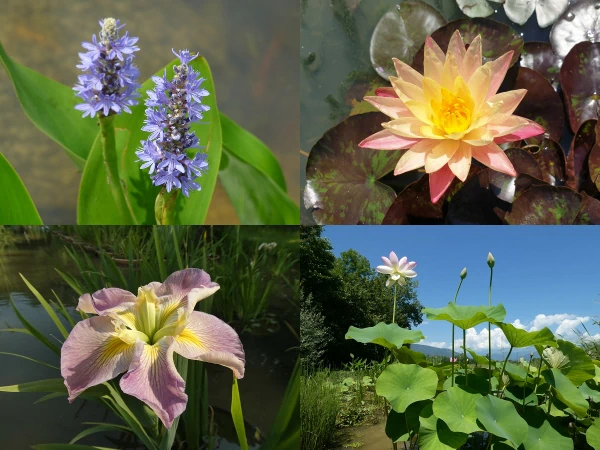 Aquatic plants for sale
Purchase your favourite aquatic plants from our online shop.
Choose your favourite aquatic plants among the many varieties of water lilies, lotus flowers, marsh plants, irises, colocasias and submerged plants.
BUY NOW
Pond supplies
Purchase everything you need to build your pond.
We have available baskets for aquatic plants, slow-release fertilizer, pond liners, accessories, pumps and filters.
BUY NOW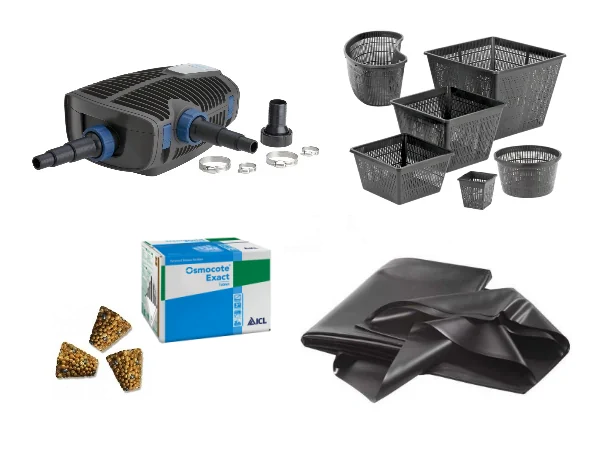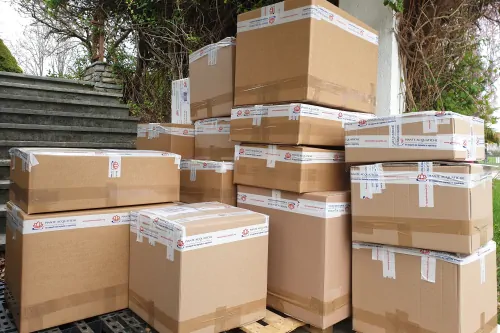 Frequently Asked Questions
All frequently asked questions about shipping and orders.
Discover all the answers to frequently asked questions about plant shipping, order management, and shopping tips.
READ MORE
What our customers say about us